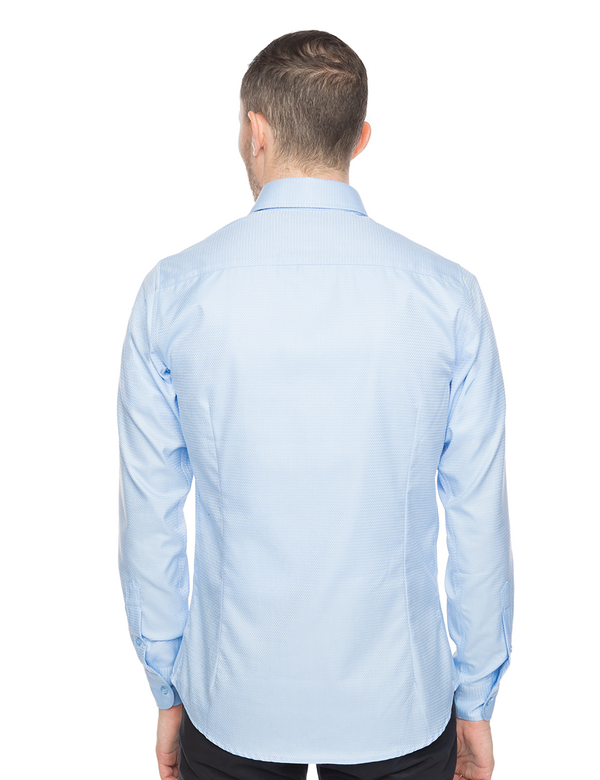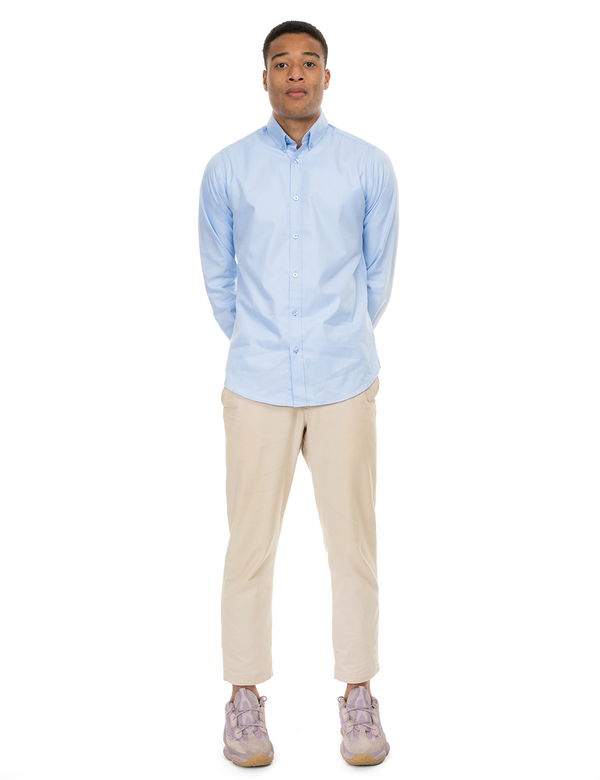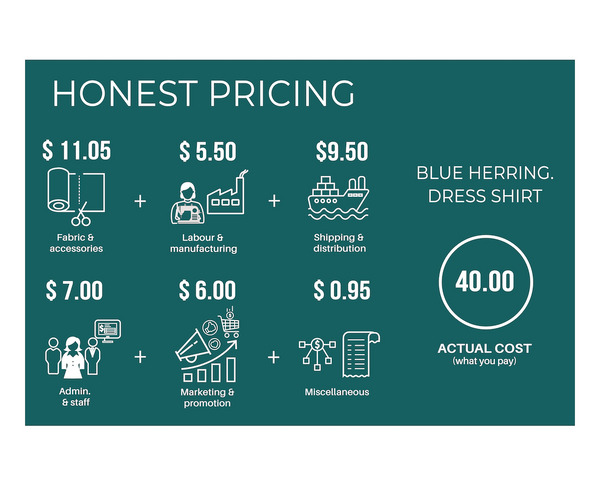 Blue Herringbone Dress Shirt
An elegant button-up ideal for meetings or formal situations. This shirt is made with fine double-spun yarns in a herringbone weave for a soft + weightless feel 🪶
Paired here with our cotton pants in khaki. 
#JoinTheProgress to improve the garment industry together, from the ground-up.
We give you transparency, so you vote with your wallet in your purchase.
Details
100% cotton
Thread count - 80
Button-down collar
Two-button barrel cuffs and sleeve plackets
Gio is 5'9 and wears a neck size 15.5
Jahlain is 6'1 and wears a neck size 15.5