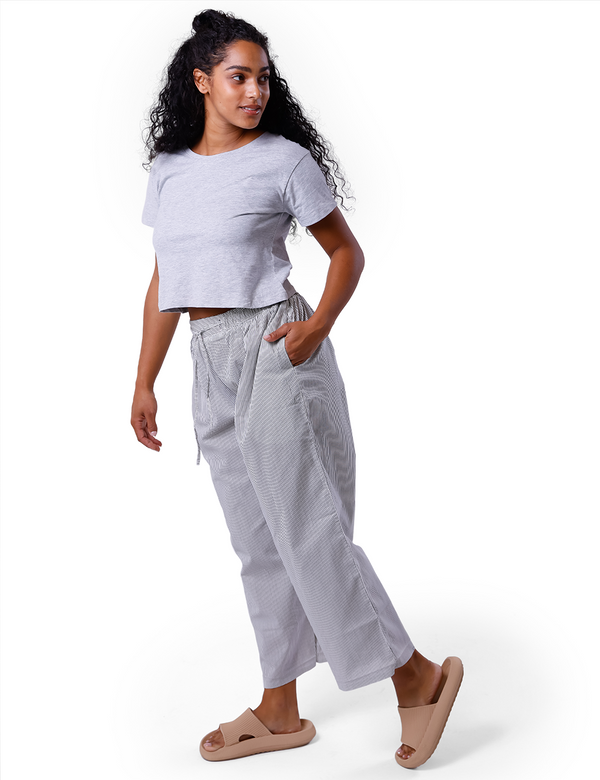 A comfy pair with a wide-leg silhouette. Featuring a drawstring waist and side pockets, made with 100% cotton. Whether you're taking a day off to relax or are running errands outside, walk in comfort and style with our Ella Pants.
#JoinTheProgress to improve the garment industry together, from the ground-up.
We give you transparent numbers, so you decide the impact to make in your purchase.