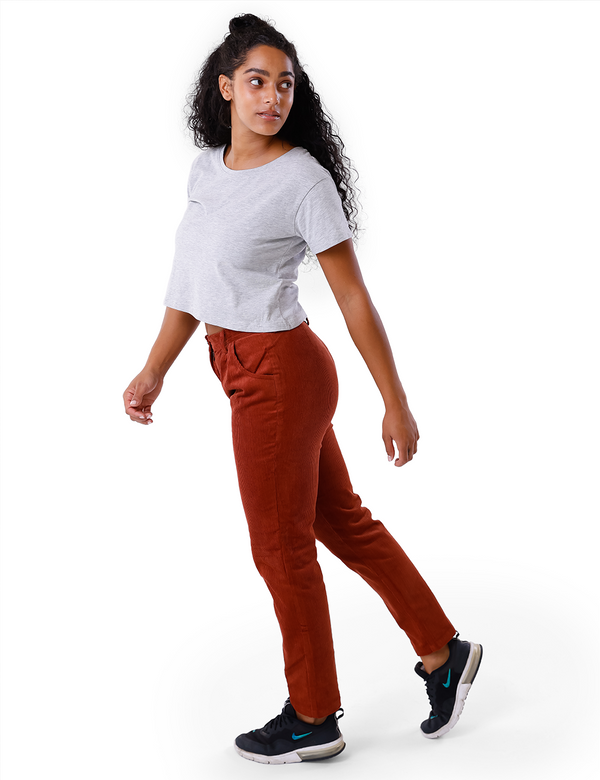 Introducing our Vintage slim-fitting, high-rise jeans that hug you in the right places. They are made with fine-wale corduroy for a soft and velvety feel, adding that hint of texture to your fit. Perfect for a stroll outside during the fall season. 🍂
#JoinTheProgress to improve the garment industry together, from the ground-up.
We give you transparent numbers, so you decide the impact to make in your purchase.